MASTERCLASSES
06 OUTUBRO A 17 NOVEMBRO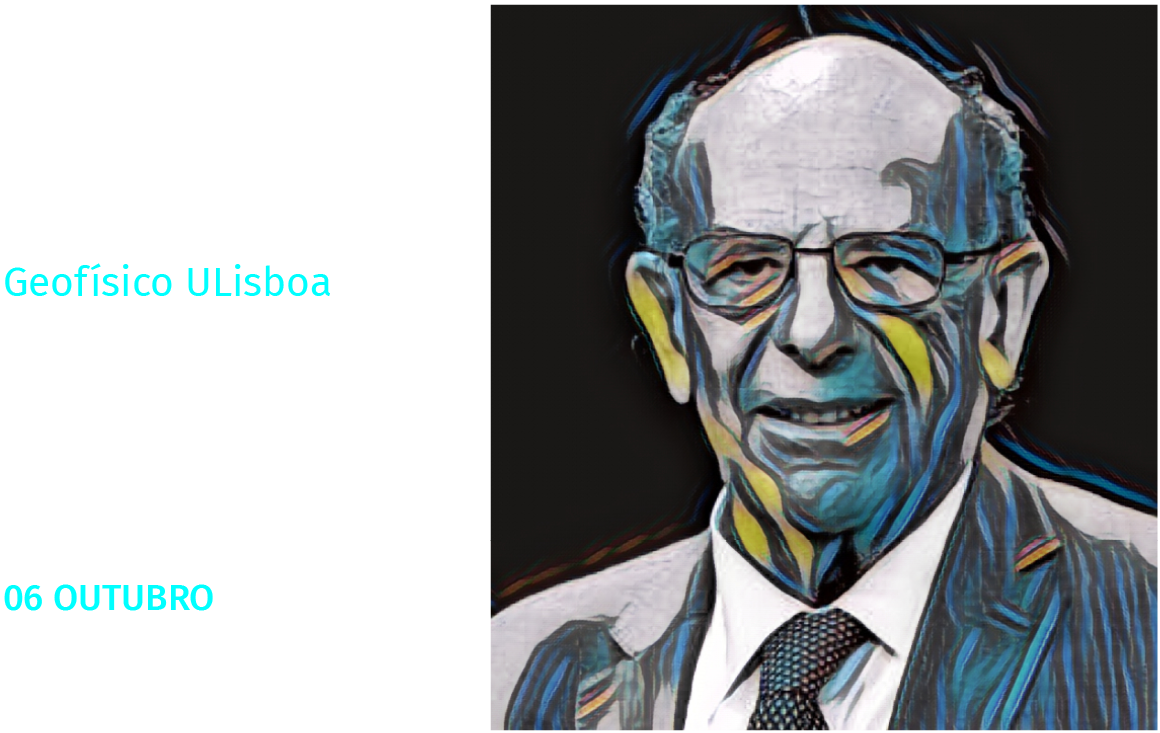 Filipe Duarte Santos, professor catedrático jubilado da Faculdade de Ciências da Universidade de Lisboa (UL), é Presidente do Conselho Nacional do Ambiente e do Desenvolvimento Sustentável e Director do Programa de Doutoramento em Alterações Climáticas e Políticas de Desenvolvimento Sustentável das Universidades de Lisboa e Nova de Lisboa.
Foi review editor do 5º Relatório do IPCC. Integra o grupo de investigação Climate Change Impacts, Adaptation and Modeling (CCIAM), do "Center for Ecology, Evolution and Environmental Changes" (cE3c) da UL. Publicou mais de 160 artigos científicos em revistas internacionais indexadas e vários livros de Física, Alterações Globais e Alterações Climáticas.
O último, publicado em 2021, é: Time, Progress, Growth and Technology. How Humans and the Earth are Responding, Springer.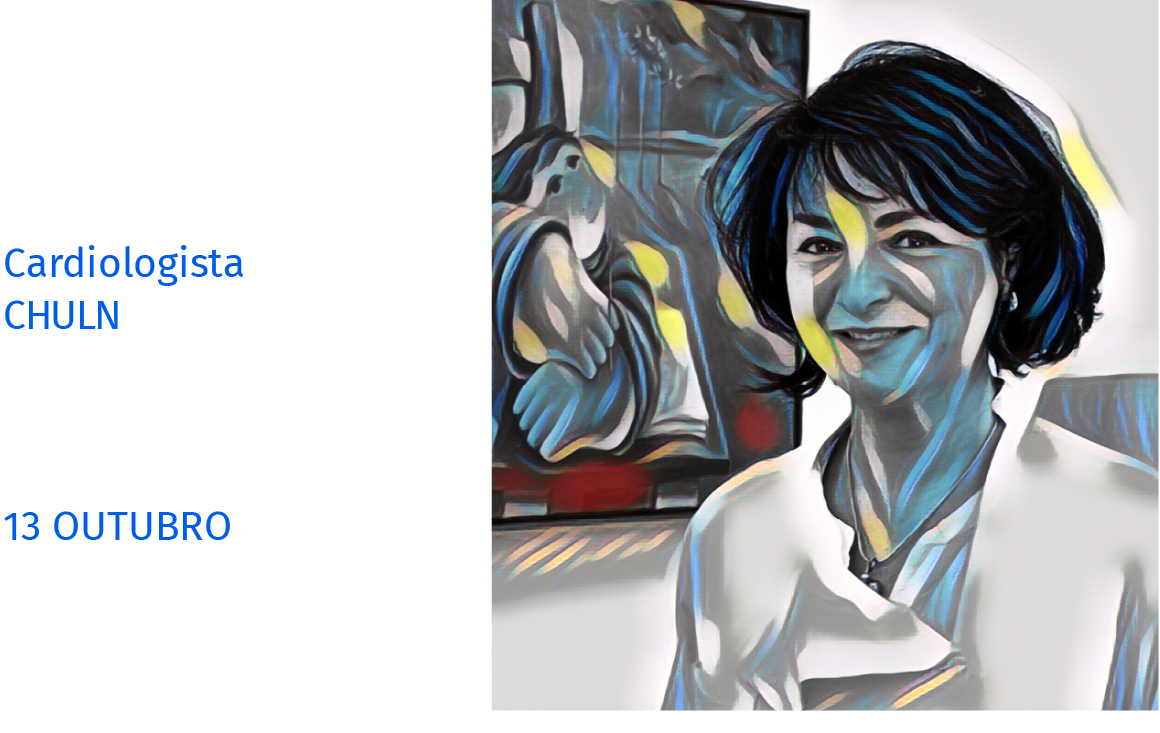 Dulce Brito licenciou-se em Medicina na Universidade de Lisboa, em 1982. Especializou-se em medicina interna, em medicina intensiva e em cardiologia, tendo feito a sua tese de Doutoramento na área de Miocardiopatias, em 2007. Desde então é Professora Auxiliar Convidada de Cardiologia na Faculdade de Medicina da Universidade de Lisboa.
Desde 2006, é consultora de cardiologia, coordenadora da Unidade de Doenças do Miocardio, e do Sector de Internamento do Serviço de Cardiologia do Hospital Universitário de Santa Maria, CHLN. É Investigadora do Centro Cardiovascular da Universidade de Lisboa (CCUL) e Líder de equipa de investigação nas áreas da Insuficiência Cardíaca e Miocardiopatias.
Na Sociedade Portuguesa de Cardiologia ocupou sucessivamente vários cargos de 1997 a 2017. Na Sociedade Europeia de Cardiologia (ESC) é Fellow desde 2008, membro do Working Group on Myocardial and Pericardial Diseases e Gold Member of the Heart Failure Association (HFA).
Integra o Corpo Editorial da Revista Portuguesa de Cardiologia e é revisora de várias revistas nacionais e internacionais. Publicou 90 artigos científicos (full-papers), apresentou mais de 130 trabalhos de investigação (abstracts publicados) e foi prelectora ou moderadora convidada em mais de 280 reuniões científicas nacionais e internacionais.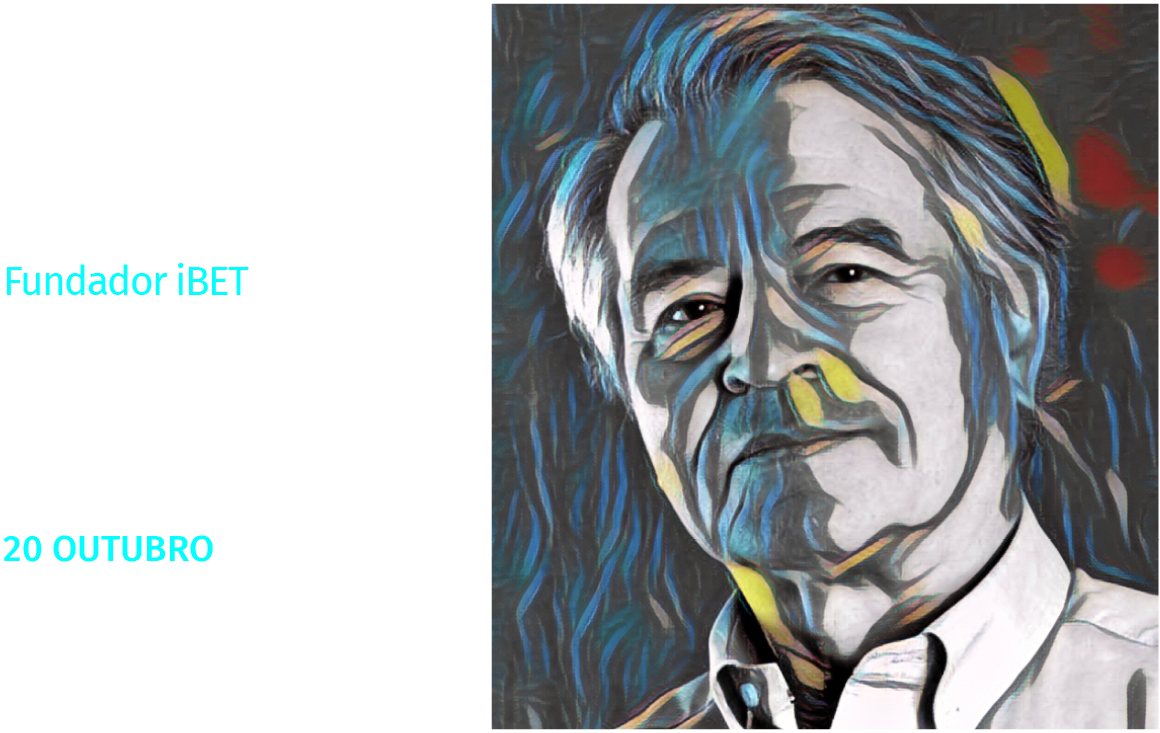 Manuel Carrondo, Professor of Chemical and Biochemical Engineering, Universidade Nova de Lisboa, has been involved in animal cell technology research since the mid-eighties, through a couple of sabbaticals at MIT's Biotechnology Process Engineering Center.
He created iBET in Oeiras in 1988 and GenIbet as a spin off in 1996 to carry out productions of cGMP biopharmaceuticals for phase I/II clinical trials for proteins, viruses for gene therapy and vaccines and cell therapy.
Currently iBET's vice-president, Manuel Carrondo has recently been distinguished with the Cell Culture Engineering (CCE) Award 2021. Prof. Carrondo has published over 250 papers and supervised thirty-six Ph.D. students (thesis defended).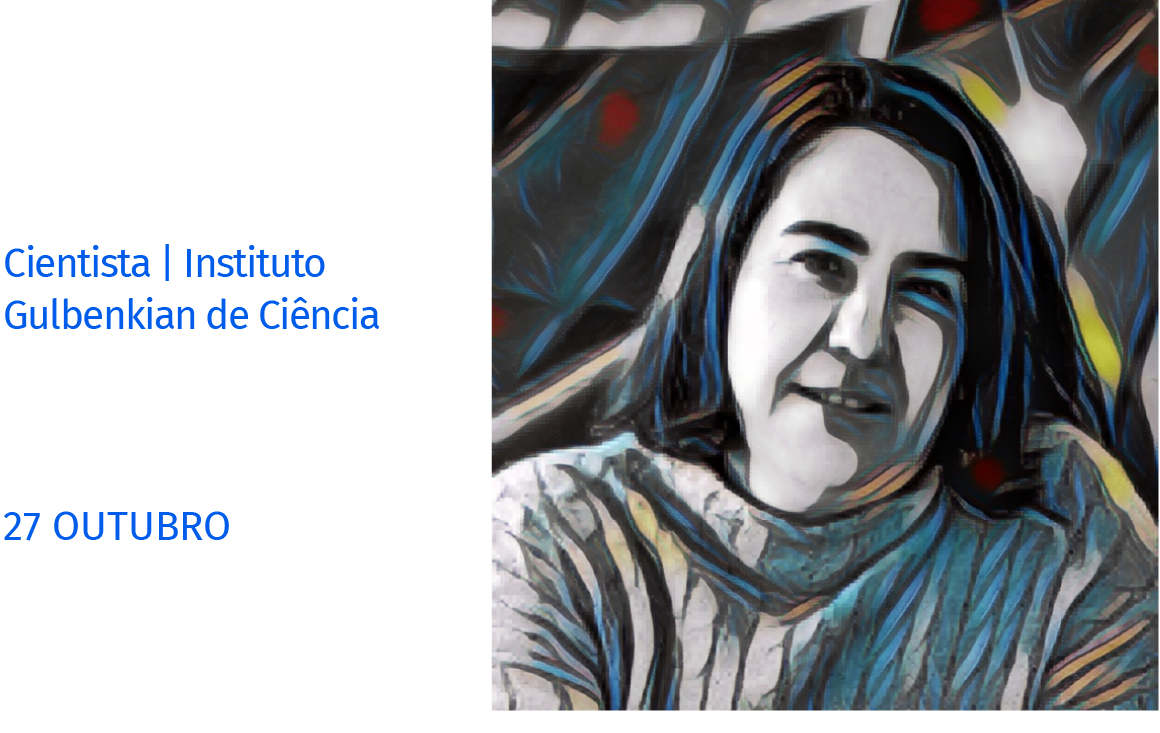 Isabel Gordo is a principal investigator at the Instituto Gulbenkian de Ciência (IGC) in Oeiras, Portugal. She graduated in Physics from the Technical University in Lisbon (IST) in 1997, and received a PhD in Evolutionary Genetics from the University of Edinburgh in 2002.
Her post-doctoral research was carried out at the IGC where she then became leader of the Evolutionary Biology group in 2004. Her research aims at a better understanding of what determines the diversity and evolution of microbes. She studies antibiotic resistance mutations and the genetics of microbial adaptation in mammalian microbiomes.
She has won some international competitive grants: e.g. ERC Grant in 2010 and Global Grant for Gut Health in 2019. She founded the Portuguese Society for Evolutionary Biology in 2014, and was elected a member of the European Molecular Biology Organization (EMBO) in 2017, and of the European Academy of Microbiology (EAM) in 2020.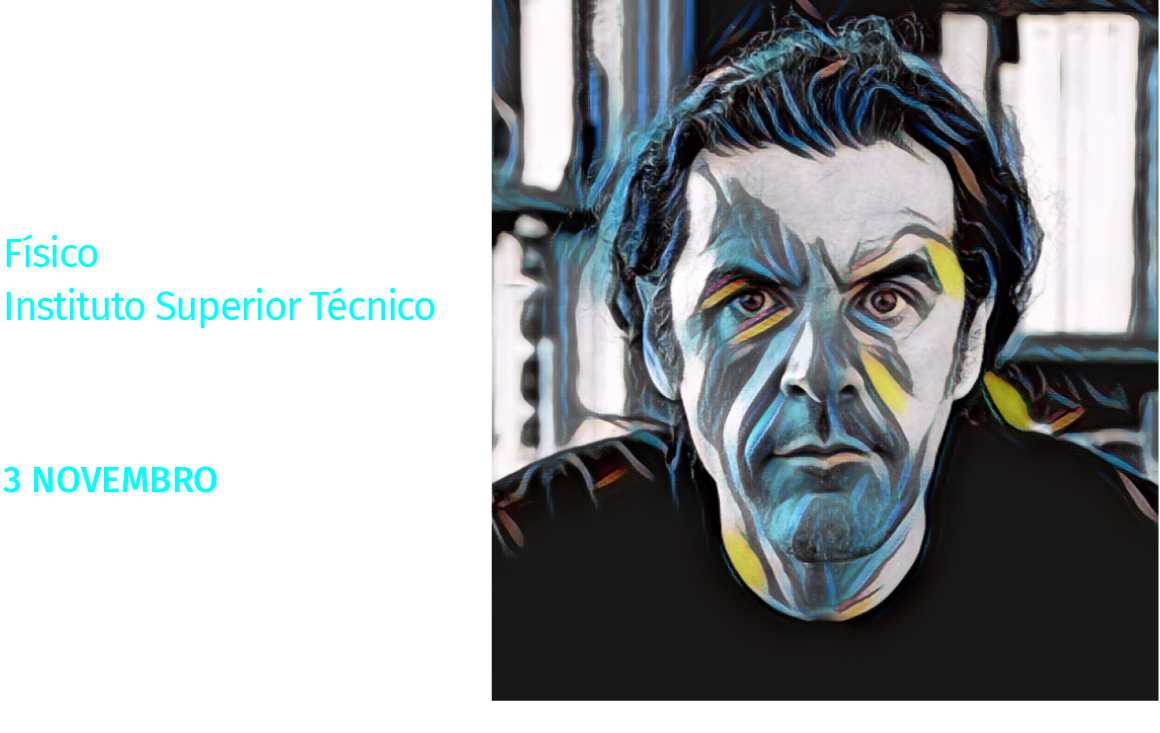 Vítor Cardoso research areas: General Relativity, Black Holes, Gravitational Waves. Founding member of the Portuguese Society of Relativity and Gravitation. He is Professor of Physics at IST, Lisbon; Professor of Physics at The Niels Bohr Institute, Copenhagen,; Head Physics Department IST; Adjunct Professor of Physics at the University of Mississippi.
International Collaborations: Chair of GWverse Gravitational Waves, Black Holes and Fundamental Physics (COST Action CA16104) • Co-Chair WPSI Science Interpretation Package for LISA • Co-Chair Fundamental Physics Working Group for ngEHT • Steering Committee member of the European Center for Astro Particle Theory (EuCAPT).
Some awards and recognitions: • ERC Advanced Grant, from the European Research Council, 2022-2027. • DNRF Chair, Niels Bohr Institute, 2023-2025. • Villum Investigator, Niels Bohr Institute, 2022-2027. • ERC Synergy Grant, Panel member 2020. • Van der Waals Professorial Chair University of Amsterdam 2019. • Fellow CERN, 2016. (and many more)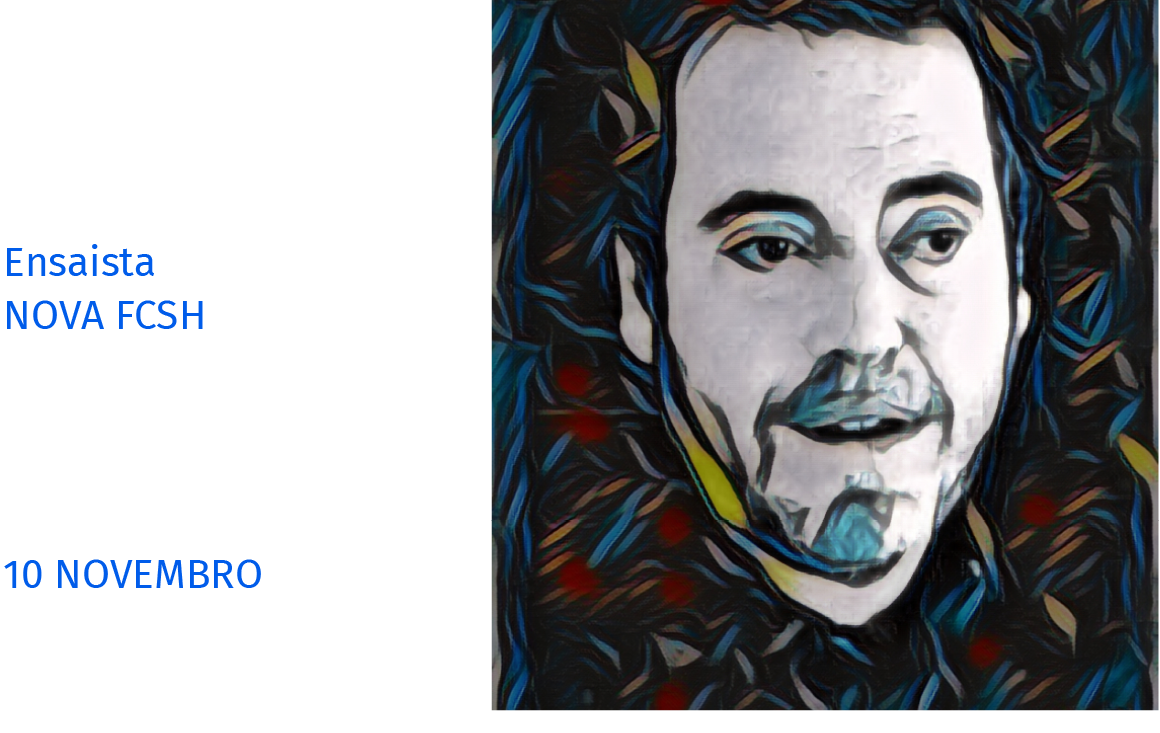 José A. Bragança de Miranda é doutorado em Ciências da Comunicação pela Unversidade Nova de Lisboa, com agregação em «Teoria da Cultura» na mesma Universidade. Actualmente é Professor Associado do Departamento de Ciências da Comunicação da Universidade Nova de Lisboa, e Professor Catedrático convidado na Universidade Lusófona.
Tem leccionado nas áreas da Teoria da Cultura, Artes Contemporênas e Teoria dos Media. Autor de numerosos ensaios nas mais diversas áreas da cultura contemporânea, das suas publicações destacam-se os livros Analítica da Actualidade, Política e Modernidade, Traços.
Ensaios sobre a Cultura Contemporânea, Teoria da Cultura, Síntese, Albuquerque Mendes ou o Ardor da Arte, Queda Sem Fim, Envios. Uma experimentação filosófica nos Blogues, Corpo e Imagem e Jorge Molder.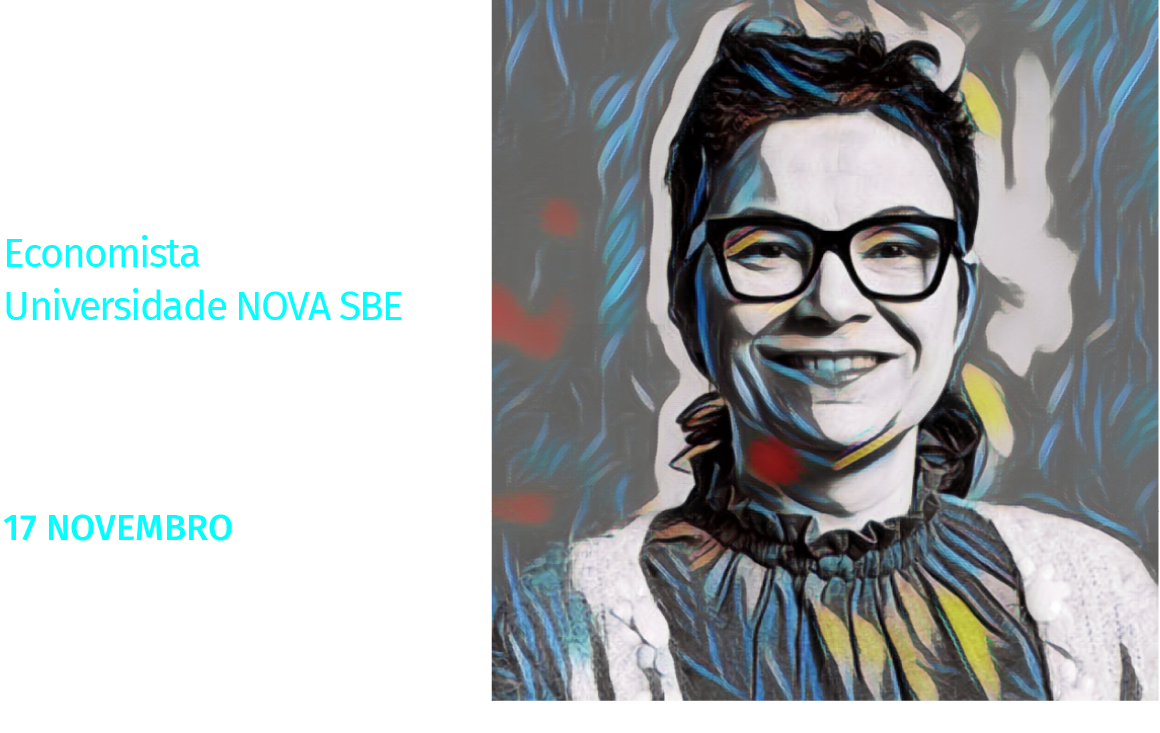 Susana Peralta é economista e professora associada da Universidade Nova/SBE. Interessa-se por economia, microeconomia, economia política e fiscalidade. É também comentadora da atualidade, assumindo-se como uma voz independente e científica.
Livros publicados: (vários autores) Cidadania Social e Economia: Reflexões sobre a Realidade Portuguesa. UMinho Editora. (vários autores). Short‑term rentals and real estate prices in Lisbon: boom and ban. The real estate market in Portugal. Prices, rents, tourism and accessibility, Fundação Francisco Manuel dos Santos, 107-123